Farmer and Rancher Mentoring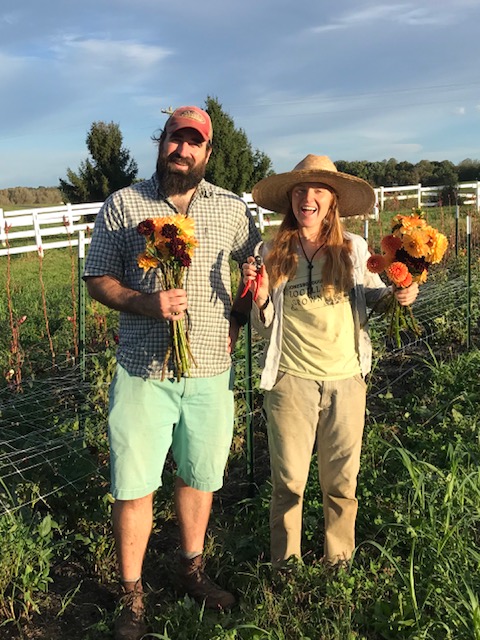 Growing Farmers In The Heart of Appalachia
The Farmer and Rancher Mentoring Program was established in 2017 with a USDA Beginning Farmer and Rancher Development Program grant. Since it's inception, the FARM program has trained and hosted 31 local mentor farmers, helped match 33 beginning farmers with local mentors and aided in 25 new farm start ups in Northeast Tennessee and Southwest Virginia.
On Farm Internships
200 Hours of Hands-On Learning
Beginning farmer interns will work closely with their mentors on-farm for a minimum of 200 hours during the growing season. Interns and Mentors will log their time and submit to the VA program coordinator, Jenni Roop.
Building Relationships in the Farming Community
Participants have expressed interest in building relationships with others, believing that a strong network will increase their success while enabling them to work together to access infrastructure and services they need.
Individualized Learning Goals
Mentors and Interns will work together to develop their individualized learning goals designed to guide lessons learned on the farm. These written goals will guide them through the growing season and likely change over time
---
The Field School in SWVA
The Field School is a FREE beginning farmer training program that provides students with an overview of small-scale farming.
Originated in Northeast TN through one of our many regional partners, Appalachian RC&D Council. Working together to expand to SWVA beginning farmers in 2021. The Field School is comprised of two sessions for beginning and experienced farmers: the Winter Business Intensive and the Summer Field School.
The Summer Field School is now recruiting participants for 8 on-farm sessions on the first and third Thursdays, May through August. During each session, you will explore production methods and farm enterprises that are thriving in SWVA. This will include sessions on beekeeping, forest farming, apple orchards, hemp, and more.
**SWVA Field School Events are sponsored by funding through the USDA Office of Partnerships and Public Engagement for up to 3 years. When the funding period ends, there may be a cost associated with the program.**
---
2020 Foresty Mentors
Ed & Janice Honey Cut
Blackberry Blossom Farm, Unicoi, TN
100 acre mostly forested land, Forest farm medicinal herbs, mushrooms, Food Forest fruit & nut tree guild's with perennials & annuals.We are transitioning to a teaching farm, will be offering Local Experience Farm Talk & Tours through Airbnb.
Ryan Huish
Appalachian Cove Forest Farm and Homestead, Duffield, VA
The Appalachian Cove Forest Farm and Homestead is nestled in the foothills of Cove Mountain in far Southwest Virginia. We are botanists by profession and passion.We manage the forests for edible and medicinal plants. We also have vegetable, fruit, and herb gardens and raise farm animals (dairy goats, steers, chickens, pigs, dogs). We practice organic methods to care for our forest products and homestead.
Richard Moyer
Moyer Family Farm, Castlewood, VA
Diversified farm, including organic seed, produce production, wildcrafted and stewarded forest products. About 1/3 forest and 2/3 pasture.About 1 acre cultivated crops. Maple syrup, certified organic shiitake and other mushrooms, wildcrafted nuts, pawpaws, mulberries, etc. We're slowly converting some fragmented forest into silvopasture, aided by emerald ash borer. Interns or helpers usually work half days including a meal, 2-3 days per week. We work year-round outside, so interns welcome in fall and winter.
Blake Dillman
Generations of Ginseng, Bluefield, VA
Started growing ginseng 7 years ago and have increased to several other woodland medicinals. Currently certified organic through PCO and sustainable through UpSAt Generations of Ginseng, interns can expect to learn planting of seed or rootlets, division of rhizomes for planting, harvesting, cleaning and storage if need be. Can also advise on growing sites and what to look for concerning growing conditions or companion plants.
---
Program Coordinators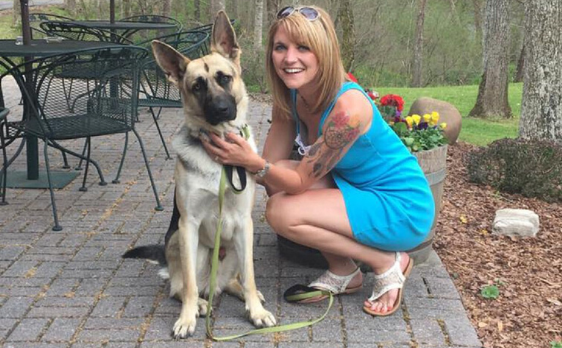 Jenni Roop
FARM Program Manager
Email Jenni | 276.623.1121